Groom It or Lose It!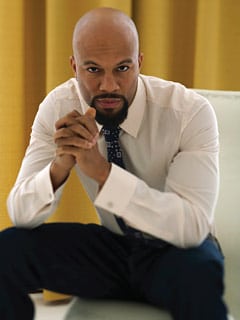 I am convinced that all gift giving holidays cater to women…as well they should! We are the bearers of life, we are the heart of the home, and we teeter on 5 inch heels for hours each day.
When last we spoke about men, I discussed my love for a metro-sexual man. Heaven forbid I come across a fat boy (don't even get me started on my love for fat boys).
Anywho, regardless of his style, or size, I like a man who is well groomed. Don't use a nail brush, eh? Chances are, you won't get near my girly parts too many times. No product to style your hair, huh? Chances are we'll have a "house" relationship. Sir, I don't eat at many places that allow ball caps; therefore, our quality time will be indoors.
Take a look at some small, yet useful accoutrements the man in your life could use.
The least you can do is give him a Clarisonic prior to asking for a 4 figure handbag.
Clarisonic Classic in Graphite Gray $195.
Panasonic Wet/Dry Shaver $400
From Left: Clinique Essentials of Shaving $49.50, Keihl's Ultimate Man Collection $50, The Art of Shaving Perfect Shave Kit $50, Anthony Logistics Grab+Go Portables (TSA/ Airline approved) $50
Collezione Barbiere Razor & Brush $349
Tweezerman Luxe Edition Crystal Slant Tweezer, Red $100
Quasar MD Pro $795
Tend Skin $15-$35
Tag: gifts, holiday, men's grooming
Cuzzin

B Tweets
Why didn't u tell me the rock n roll hall of fame ceremony was on?!? Tuned in to catch two of the GOATs. Public Enemy & Rush!

Time to give the Heat HELL!!!! #pacers

Wayment...... Lance Stephenson has a tattoo sleeve?!?! Son.......

PACERS!!!!!! #letsgo
@9thWonderMusic wrecks n effect put cats up on de "wicked STYLEE" early. #SayWhaaaaaaat